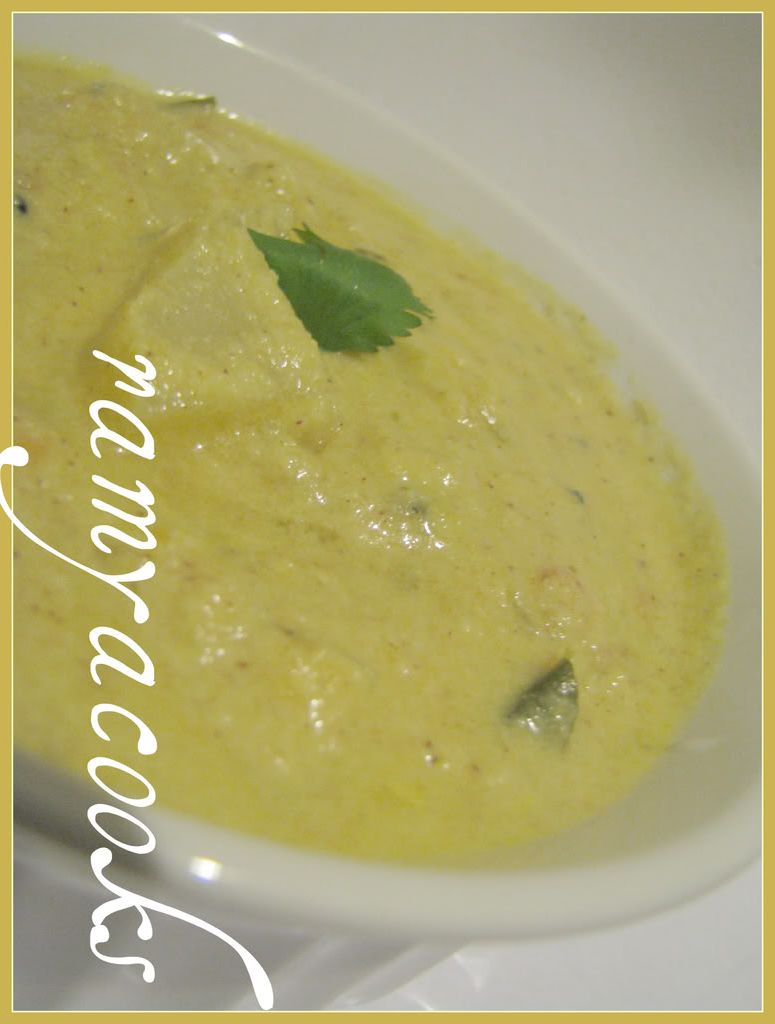 This is a very tasty kurma,which goes very well with rotis.The pocedure is simple,and to believe the taste,you got to prepare it :).You can add any vegetable(s) which tastes good in kurma,but the turnips does the magic in kurmas,adds extra flavor always.
See,what is there in wikipedia about
TURNIPS
.
Now,lets get into the recipe
Ingredients
2 small Turnips or 1 medium size turnip(cut into medium size chunks).
1 big onion finely chopped.
1 medium sized tomato finely chopped.
2 Garlic cloves(peeled).
1 inch ginger.
few curry leaves.
1/4 tsp turmeric powder.
1/2 tsp mustard seeds.
Oil
Salt(as per taste).
To grind
2 to 4 green chillies.
1/2 inch cinammon.
2 cloves.
8 cashews
1 tsp poppy seed.
1/4 cup or more fresh/frozen shredded coconut.
1/4 cup chopped coriander leaves.
Method
1.Heat a pan and add oil to it.Add the mustard seeds and once they start spluttering,add the curry leaves and the onion ,turmeric powder and saute until they turn translucent.
2.Now,add the the tomato and saute until they turn mushy.
3.Add the turnips ,some salt and saute for few minutes.(They get cooked so fast)
4.Now,add the ground mixture,remaining salt needed and some water.Remember do not add more ,as the kurma should be thick.Close the lid and cook until the preferred consistency is reached.
5.Garnish with coiander leaves.
6.Serve it hot with Rotis,Phulkas or Puris.
PS:
There is no need to add chilli powder and this kurma is a non spicy one and if you wish to have it more spicy,then add more green chillies.
Read the entire recipe here